QUALITY CONTROL INSPECTIONS
Find Faults at the Factory Floor rather than at your door with our Quality Control Inspections.
>>Find Out More>>
INTERNATIONAL PAYMENTS
Save Money on Exchange Rates and Banking Fees with our online International Payments Service.
>>Find Out More>>
FREIGHT INSURANCE
Give yourself peace of mind today and buy insurance for your cargo.
World Leading Insurers
World Class Handling Claims
Garden Supplies
Seller Contact
Quality Control Inspector Details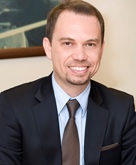 Name:
Orcun Erbayraktar (Orca)
Telephone Number:
+90 232 463 32 72
Get Price
John Good Shipping
Company Contact Details
Persan Group
Beylikdüzü Organize Sanayi bölgesi,Bakırcılar san.sit.orkide cad. no:11/1,İstanbul/Turkey
Turkey
Website:
www.persangroup.com.tr